RC Home | RC Rock Crawling | NASA RC ROver Robotic Arm
NASA RC Rover Robotic Arm
(NASA adds a robotically controlled arm to the Killer Krawler)
For the 2011 NASA Innovation Day at JSC in Houston, they have taken what was once a simple Killer Krawler and taken it to an entirely new level.
We will be using both the Killer Krawler and my AX10 this year. They have added a robotic arm to the rear of the rover that will be picking up rocks and placing them into a box that will be on top of my AX10. They control the arm with a playstation game controller.
I can't take credit for the addition of the arm; I am only reporting it here. Here are some cool pictures.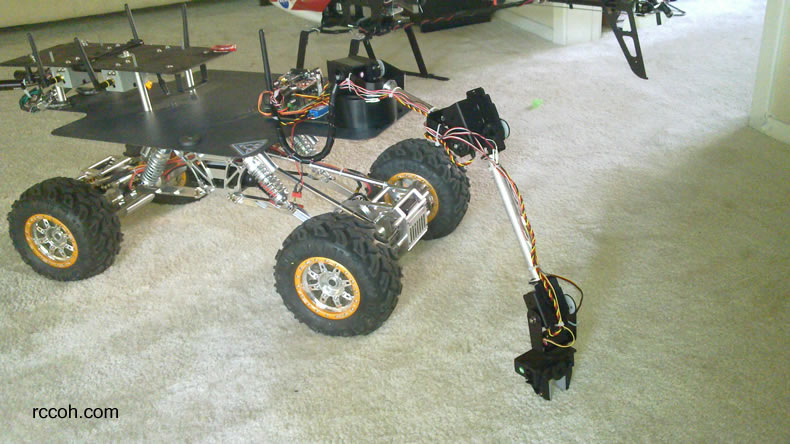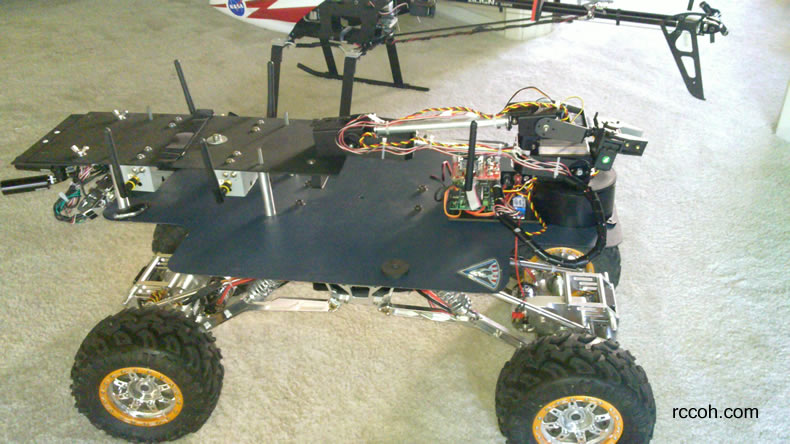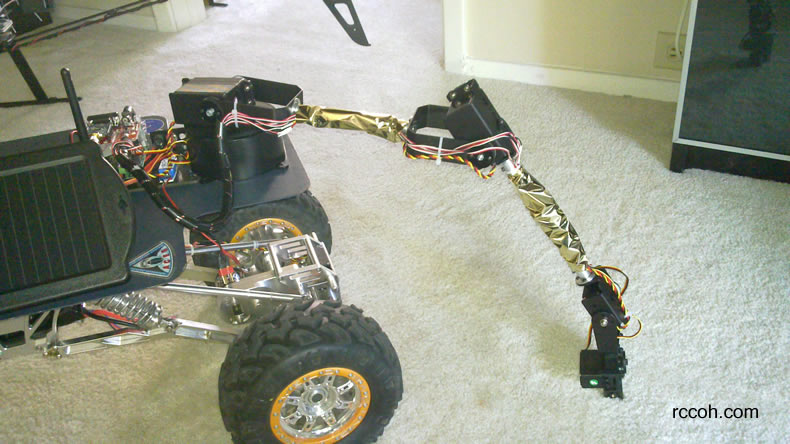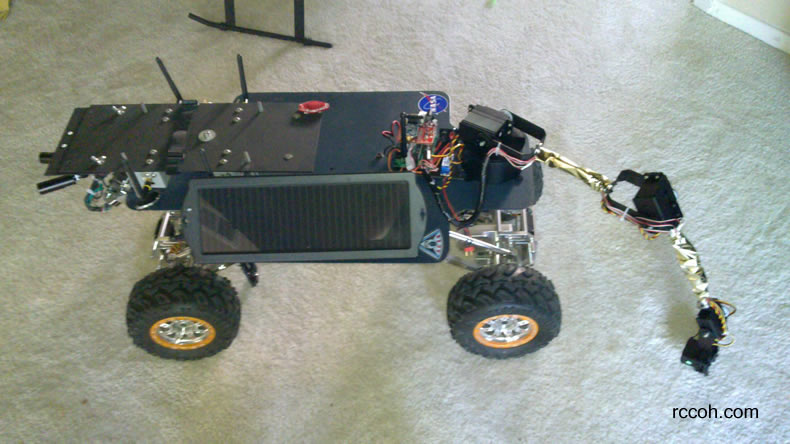 Also see the recent video of the rover and helicopter in action <--