RC Home | How To | Savage X Brushless Conversion
RC How To:
Savage X / Convert Nitro to Brushless
Well, I finally did it and made the decision to convert the beast. I was having trouble tuning it and realized the motor was toast. The clutch bell bearings also blew out, so frustration helped the decision along.
I am holding on to the motor and plan on rebuilding it for fun, and might convert back one day. I am doing this mod to be able to do just that. Using as many stock parts as possible. I am also too cheap to buy a new chassis.
Here are the parts I used:
Titanium Drive Shaft - HPI86345
Flux Battery Boxes - HPI100908
Battery Mounting Kit - HPI100909
To start this modification off, the nitro stuff had to come off. And there was a lot of it.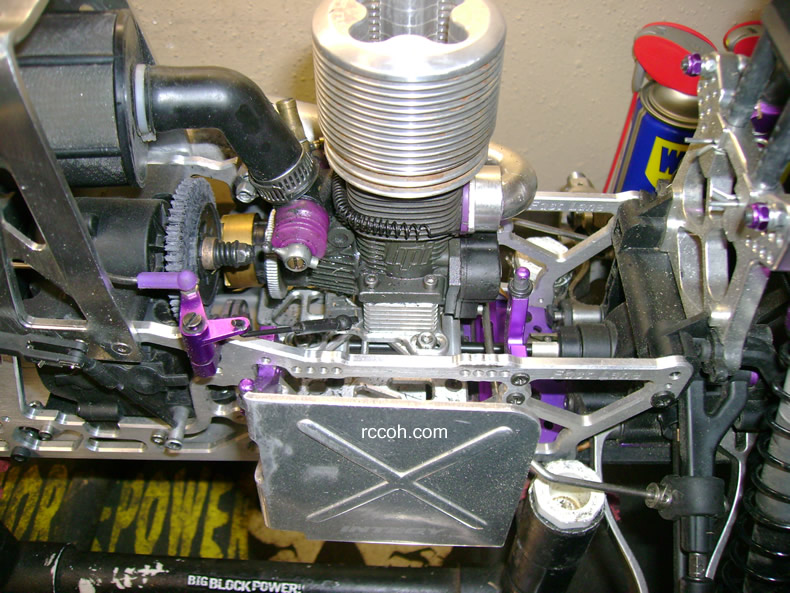 I thought about keeping the mechanical brakes, but I am going for simple with the conversion. I saw how well the flux brakes work with the Castle setup, so I figured that's all I need.