RC Home | How To | OFNA DM-1 Brushless Conversion
RC How To:
OFNA DM-1 Spec / Clutch Conversion
I will be running the 2-speed transmission at least for a while, so that means the clutch needed to be converted to work with an electric motor pinion.
The hardware needed for this came in the Tekno kit, but you can buy it as the Elektri-Clutch for use on many electric vehicles that you want a clutch in. The kit comes with plastic shoes which work, but pictured you'll see that I added aluminum shoes. The springs are 0.7mm so they will engage immediately which is OK with electric.
In the picture below you can get an idea as to how this part works.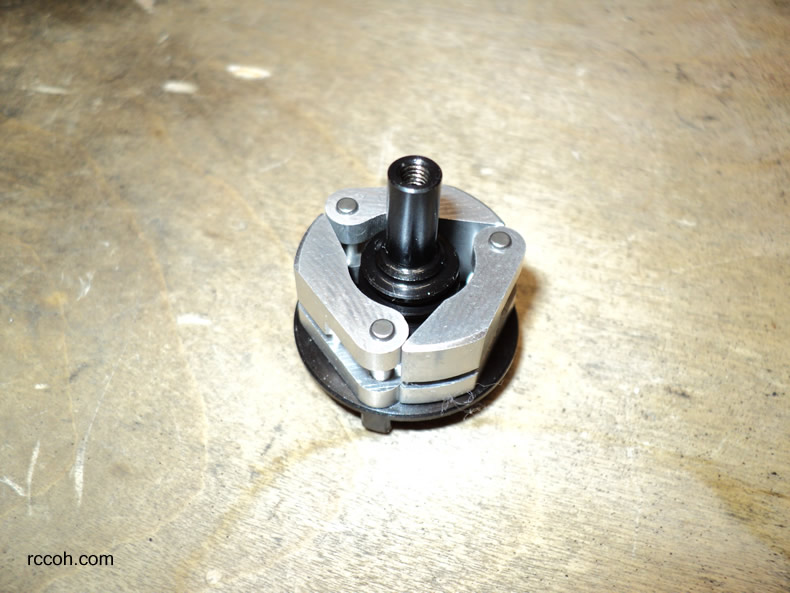 At first I thought the shaft was too short to work with the 2-speed clutchbell, but it locks in down inside of it. So it'll work with 1 or 2 gear bells. Put a little threadlock on the end screw to keep it in place.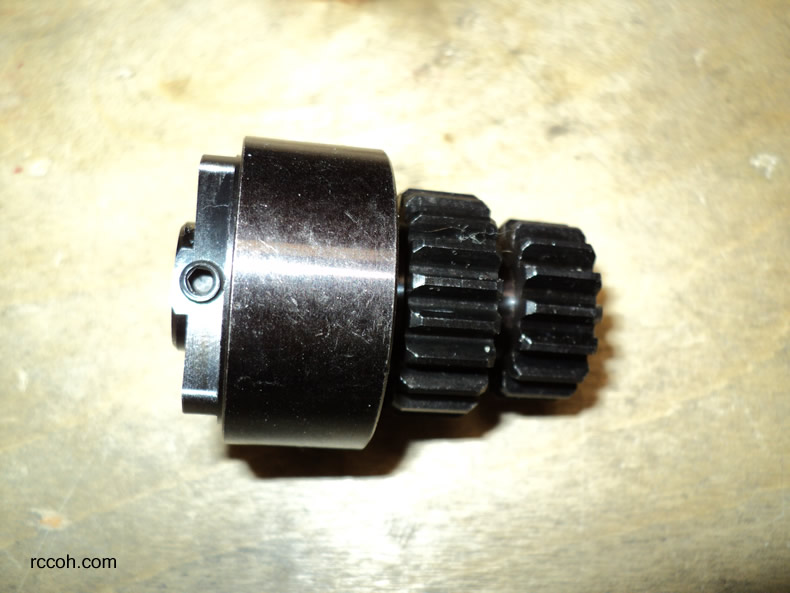 Page 1, 2, 3, 4, 5, 6, 7 <-- |-->