RC Home | RC Companies | Tekno RC | Traktion Drive / Elektri-Clutch Kit
RC Parts
Traktion Drive / Elektri-Clutch Kit
#TKR4301X - This is a kit from Tekno RC that allows brushless setups to use a clutch. The clutch makes for much smoother brushless power allowing for less wheel spin which can mean better times on the track . I was sold immediately after using it. I run mine with a sensored Tekin motors and it's like butter.
The kit comes with the Elektri-Clutch as well as the springs and 7075 aluminum shoes. You can get the clutch in 2 or 3 shoe configurations and as a kit or just the clutch alone if you wanted to add your own shoes.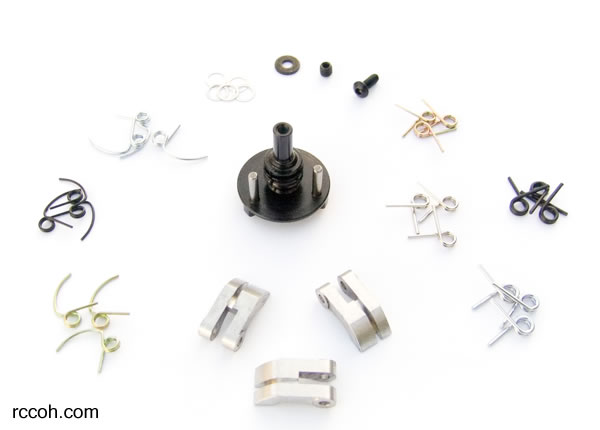 The Elektri-Clutch will fit right onto your motor shaft and is locked down with a set screw just like any pinion.
I used the smallest springs (0.7mm) for immediate power to the wheels with little slip.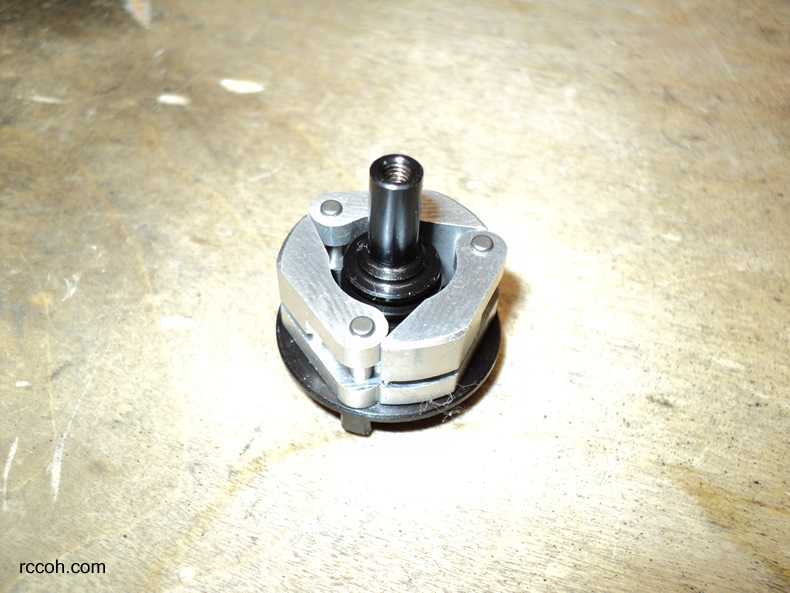 Here is a video to show it in action. It is shown with a 2-speed in an OFNA DM-1.
Elektri-Clutch info:
Includes Tekno RC's new line of quick engaging springs (TKR4107, TKR4108) and 7075 clutch shoes (TKR4105). The 0.7mm - 0.9mm springs will allow you to tune the power and responsiveness of your brushless system. The 0.7mm springs engage almost instantly and provide a true bridge between direct drive and clutch systems. The hard 7075 aluminum clutch shoes have a machined shim on top and bottom of each shoe to allow free/consistent engagement. All the benefits of both systems are achieved: Instant power, better traction, cooler operating temps, predictable jumping (no nose diving), smoother faster cornering, less drivetrain stress.
Kit Contents: (1) 1/8th clutch adapter, (1) M3x8mm button head screw, (1) M4x4mm set screw, (1) M3 washer, (5) 5x7x.2mm shims, (3)aluminum clutch shoes, (3) 0.7mm Elektri-Clutch springs, (3) 0.8mm Traktion Drive springs, (3) 0.9mm Traktion Drive springs, (3) 1.0mm Traktion Drive springs, (3) 1.1mm Traktion Drive springs