RC Home | RC Companies | Nova RC | Cooling Head
RC Parts
Nova RC (7075 T6) Cooling Head for Savage X
I picked this up for my Savage because it helps reduce engine temps and because it's one of the most beautiful pieces of aluminum I have ever laid eyes on. 7075 aluminum is one of the hardest metals out there. If you ever have to grind on some, you have your work cut out for you.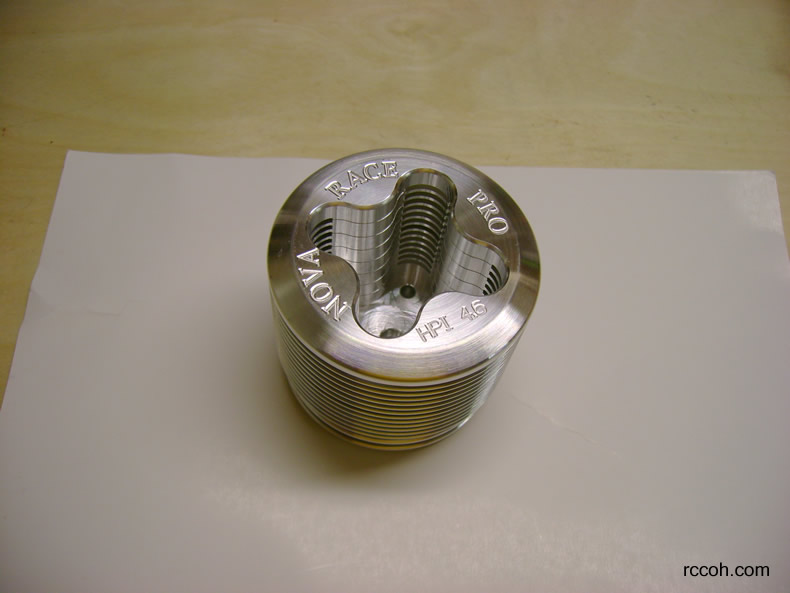 Compared the stock head, it's shorter but has more fins.
Installed it really makes the engine pop with bling. It also removes a lot of the dreaded purple.